Program update
Use the 2GIS Update Center to install or update city databases, program shell or plug-ins.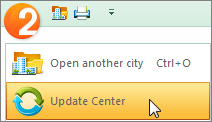 To install the update, select the necessary item and then click Install.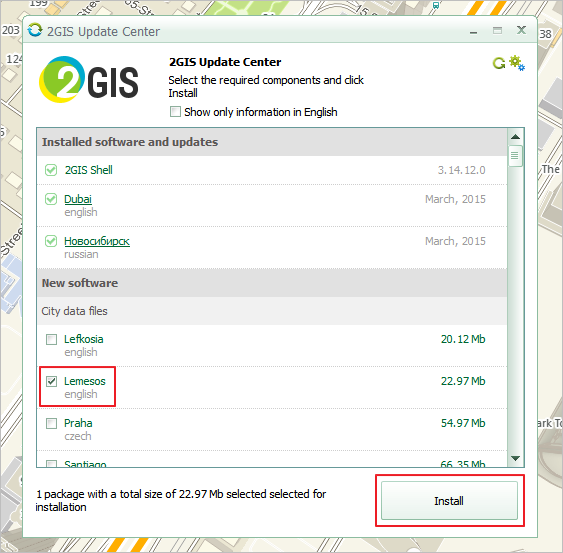 We recommend setting up 2GIS Update Center so that it downloads and installs program updates automatically. This way, it will download only the different features between the new and the installed version on your PC instead of the complete distribution package from the website. This will reduce traffic, and the updating will be faster.
Download 2GIS

(32 MB, .msi)

When the program is run for the first time, it will ask if you want to install one or several city databases. To do so requires an Internet connection.